J1 Waiver and H1B Visa Job Placement Specialists for Physicians
MD Opportunities is a dedicated recruitment firm that matches qualified J1, HIB physicians, of various medical disciplines, together with appropriate health care employers. We provide some of the best opportunities available within the underserved physician shortage areas throughout the United States.
We have provided hundreds of excellent J1, H1B, and O1 visa physicians' successful placements through our dedicated services over the last 10 years. Many of our former physician clients are now well established in practice and enjoying life beyond the j1 dilemma.
Our Work - J1 Waiver and H1B Visa Placements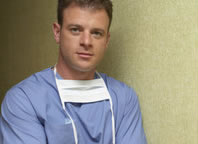 Our work is distinguished by providing well-qualified physicians a highly personalized recruitment service, while working diligently and effectively, to best market you - our j1 physician client. Working with MDOpportunities you will obtain a j1 eligible job placement! We will work towards providing a good match and mutual acceptance, between the physician and healthcare employer. Our approach leads to a j1 eligible job offer and suitable physician placement all within a timely manner.

Whether your looking to settle in a larger city, an urban metro area or if your prefer the lifestyle offered of a small, charming, rural town neighboring a moderate size or major city we look forward to assisting you in choosing a placement that is right for you. The right placement will lead to a lifestyle that best matches you and your family's interest.
Once your job placement has been finalized with an employment contract you will have completed the first process. You will then require the services of an immigration lawyer to move onto the second step. The immigration lawyer will further assist you with your waiver and immigration process. We have included some immigration links for your consideration.
If you are looking for a reliable and dedicated recruitment service to assist you in your J1 process - look no further. We have the knowledge, expertise and resources available to provide you with a personalized, conscientious and comprehensive physician recruitment service ending in a job placement.
As a team we will guide you into the future leading you on the path towards establishing a rewarding professional career in Medicine.
Job Options
A sampling of the many opportunities that MDOpportunities has available or will find to suit our Physician Client needs.
Health Care Employers
If you are a health care employer looking for a physician to join your facility and will consider a qualified j1 or H1b physician applicant we can help you with your physician staffing needs.
Testimonials
...Ms Mary Ann Smith is a physician Recruiter one would like to work with. She is very thorough, meticulous, hardworking and persuasive in her efforts to find a suitable job for the doctor in need. She is reachable out of office hours which makes the life for the busy Resident easy.Her soft spokenness makes you quite comfortable during conversation.
She listens to the doctor`s interest and the needs and directs her search accordingly.
She does not force her way like many other Recruiters and I would highly recommend her for the job search.
Manzoor A Shah, M.D; MRCP
---